Our Team
Are you a talented SLP looking to join an amazing team?  We would love to hear from you!   Email us at [email protected]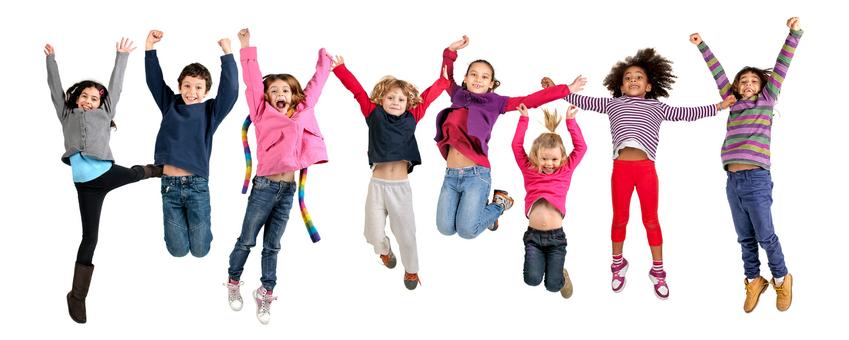 Teletherapy with Ms. Gloriann has been a huge benefit for us while we wait for safer conditions to resume in person therapy. My daughter was released from the hospital after a lengthy illness right before the pandemic hit the U.S., and she had backtracked in her abilities.
Through the use of teletherapy for both feeding and speech, we have been able to work with Ms. Gloriann and learn how to support and challenge her skills during this unprecedented time. We have seen growth in all of her abilities that we never would've seen without the input and guidance we are able to receive via telehealth.
My son started speech therapy online 3 weeks ago. Once it became clear that we wouldn't return to "normal" anytime soon -- I wouldn't be at the office and my son wouldn't be at school -- we decided to continue speech therapy online.
My wife has always been the one to take him to speech. I was always at work. Now that I'm working from home, I've been able to actually see what he's doing. I can see his speech therapist and watch how she engages him and how he responds to her. That personal connection is what has stood out to me as a parent. I am happy he is able to keep this weekly routine as some sort of normal for him right now.
My son has been in speech since he was 1.5 years old and had 3 words. He is now 3.5 and has an explosive vocabulary. Alongside his two devoted speech therapists he meets with 4 days a week they work together to overcome his speech and language barriers. When COVID 19 hit he lost his in-service speech therapy service during preschool. We trudged ahead with private speech therapy in person as long as the office was open. As with everything, eventually that closed too. Once our insurance approved Virtual Speech we got on board and started speech services set up at our kitchen table with a pair of headphones. Virtual Therapy is our only option to continue speech therapy services.
If we give up and wait indefinitely for our speech office and preschool doors to open back up he will undoubtedly backtrack. Then, when life resumes to normalcy he will have to work even harder to recover his lost ground. Speech therapy is an essential service for my son; he needs every tool and every minute of support he can get. Right now that support is received at the kitchen table while my other child is homeschool by dear old mom and dad.
On the other end of the computer are his two therapists who are doing their absolute best to help our son continue making progress. He is smiling and laughing during the session, and looks forward to the next. We are thankful for every session our insurance has agreed to. It's not perfect, but it's not forever either.
We first came in contact with Wake Pediatric Speech Therapy after our 18 month old daughter was diagnosed with a speech delay. She knew only a few words and stopped using words we had heard her say before. From the moment we met Cindy Crockett we felt more at ease. Cindy has been a true answer to our prayers.
She has worked with our daughter for several months and we are amazed at her progress. Cindy really goes above and beyond sending notes and suggestions home to us and emailing us with helpful links. We feel very blessed to have located such a wonderful speech therapist. We would highly recommend Wake Pediatric Speech Therapy. Cindy has exceeded our expectations and we are so appreciative of her expertise and encouragement.
When I first brought my son in for an evaluation, he was two-and-half-years old and was only saying the word "duh." I felt apprehensive about what to expect, as I knew how shy my son was and how timid he felt around strangers. Right away during the pre-screen, Cindy had Henry giggling and engaged and I felt immediately at ease.
Her knowledge, expertise, and warm approach gave me the confidence to bring him to speech therapy twice a week and to implement different behaviors and techniques at home to encourage Henry's language development. Throughout Henry's one and a half years at Wake Pediatric Speech Therapy, our whole family felt so supported by Cindy and we always knew we were in such good hands. Not only did Henry blossom through Cindy's guidance, but he quickly began speaking in full sentences after just a few months of therapy. Additionally, he went on to thrive at preschool because of the strong foundation that she gave him.
We are so deeply appreciative of Cindy's play-based approach to therapy and the tools that she gave us to support his language development at home. Not once did Henry think he was going to a "scary" clinical speech session; in fact, he looked forward to seeing her every week and playing with her while developing and enhancing his language skills.
Henry is now learning French in addition to English and has amazed us with his rapid accumulation and understanding of a second language. We know that we have Cindy to thank and we are very grateful to Wake Pediatric Speech Therapy for all that they have done for our son. As he continues preschool and moves on to kindergarten in one year's time, we will continue to have immense gratitude for all that Henry has learned during his time in speech therapy.
We are very grateful for our time with Mrs. Cindy who has helped my son grow in so many ways! We have been working with Mrs. Cindy for a little over a year and a half and have only great things to say! Thank you Mrs. Cindy for all that you have done to help our son talk and be able to communicate! Hearing him say "I love you" for the first time was greatly in part to you, and as a parent, those words are greater than gold! Also, for helping us as parents understand how to communicate with him as he was beginning to communicate. The environment is friendly and welcoming and I highly recommend it to anyone!
I'm so glad we found Christy! She puts so much work & thought into my child's treatment. She is very caring, professional, innovative, patient, and awesome! My child has improved significantly, and we could not have done it without Christy. I can't sing her praises enough!
I am a parent of two sons who received speech therapy from Christy Johnson. They had totally different speech issues, one with some stuttering, AKA, "bumpy speech," the other articulation and pragmatic issues. Christy worked with our family between 4 and 5 years, and she was absolutely wonderful! She worked on their specific target areas, communicated with us after every session with a written log, and gave us activities to work on at home to bridge activities over Track Outbreaks.
She is kind, patient, thoughtful, and very organized. Our IEP's were very detailed and thorough, and she was available to answer any questions we had. I highly recommend Christy, and I think you will be very satisfied with your decision to have her work with your child or other family members. She is the best! 🙂
My son went to Christy Johnson for speech/language therapy between 4th and 5th grade. Christy always made it fun and he enjoyed seeing her every week. He needed help expressing himself both verbally and in writing and Christy worked on both. She was incredibly patient yet always encouraging.
She was always thinking of new ways to help him. She recognized that he would benefit from small group therapy and paired him with another child. One issue he had was that it took him a long time to put his thoughts together and verbally express himself, so Christy came up with a game that required him to think and speak quickly. If you are looking for a caring speech therapist that is creative, I highly recommend Christy!